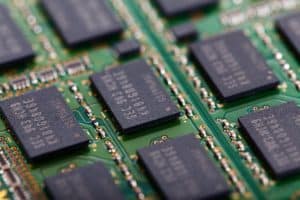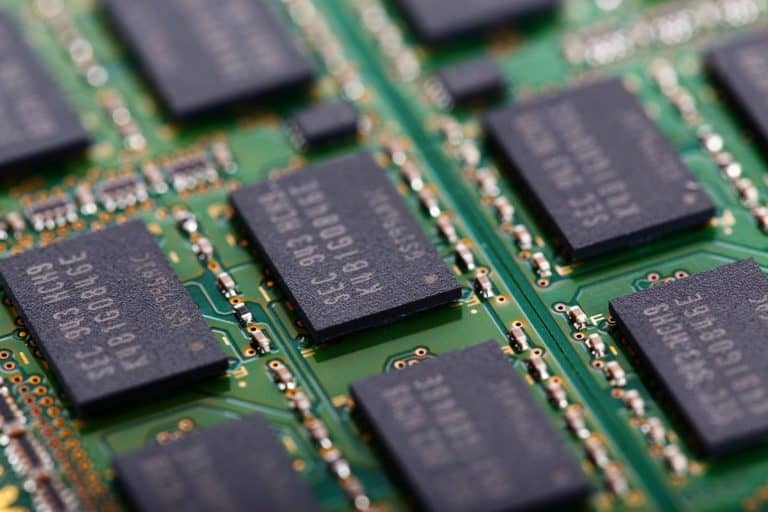 There is a semiconductor shortage right now, and it is affecting all of us.
Semiconductors, or computer chips as they are more widely known, are part of almost every element of our lives these days. Not only do they appear in our computers, smart phones and laptops, they are also fundamental to all kinds of other devices, from cars to toasters to washing machines. As technology becomes more sophisticated, with the internet of things, and more cars become electric, the number of chips required will only increase.
All eggs in one basket
Given the prevalence of computer chips in modern equipment and machinery, it is staggering to find that more than half of the world supply comes from just one company, TSMC, in Taiwan. With a further 20% made by Samsung in South Korea, the two companies together account for three-quarters of the world's microchip production, or around 750bn chips per year.
A global shortage
The inflexibility of this set-up has been brought to a head by the global pandemic, with significant swings in global demand causing real problems in the supply chain. In the motor industry, a big drop in sales at the start of 2020 meant many car manufacturers cancelled their chip orders. When the market bounced back unexpectedly quickly later that year, many of these firms were left high and dry, without the crucial chips they needed to meet the sudden surge in demand. One estimate puts lost sales at $60bn, with many car firms having to mothball production plants for lack of chips.
Not just cars
At the other end of the scale, the pandemic has brought an unprecedented demand for consumer electronics. The change in lifestyle has seen a huge rise in sales of everything from Play Stations and XBoxes to entertain the locked-down masses, to PCs and laptops for homeworkers. With companies like Apple far bigger customers than the motor manufacturers, they are inevitably jumping the new queue, making the semiconductor shortage even worse.
Why can't we just make more chips?
It isn't as easy as just increasing production. A new chip manufacturing plant is a high-tech environment and can cost as much as $20bn to build. Creating the cleanrooms required also makes it a lengthy process. But that doesn't mean that other countries aren't trying. Europe has set an ambitious target for 20% of its chips to be manufactured in the EU by 2030 and President Biden has said that he is "directing senior officials in my administration to work with industry leaders to identify solutions to the semiconductor shortage".  Unfortunately, neither of these plans will help the immediate semiconductor shortage worldwide.
Geopolitical tensions
As if the limited manufacturing issues weren't bad enough, the fact that 55% of world production is based in the disputed territory of Taiwan makes matters much worse. The simmering tensions between the US and China, and between China and Taiwan, make the global semiconductor market a stressful and secretive business. It is all far too complicated to go into here, but you can learn more about it by listening to the BBC Business Daily programme on BBC Sounds.
How long will the semiconductor shortage last?
Most estimates for the scale of the semiconductor shortage range from at least a few months up to the rest of this year and beyond. A recent fire at one of the big chip manufacturing plants has put many of these estimates back even further, and with continuing uncertainty over second and third waves of Covid across the world, no one can be really sure when the semiconductor shortage will finally resolve itself.
This makes it all the more important to maintain the equipment you have in the best possible condition by using expert computer support in Manchester, Preston and Blackpool from AGT. With uncertainty about where your next machines are coming from, your current IT system is more important to you than ever before. Contact our friendly team today to see how AGT can help your company to make its IT systems last longer.
When the chips are down, you can count on AGT!