What our customers say:
You've taken the leap, picked up the phone and decided we're the ones for you (Hurrah!) So, what's next? Usually, we hear these three Qs from our new clients:
1. How long will it take to move away from my current provider?
2. How long will my systems be down for?
3. Will it go smoothly?
There are five steps we follow to bring you onboard, it's pretty straightforward and even better we tend to complete this in just ONE weekend. That's right, your staff can finish work on a Friday and arrive back on a Monday to everything done, dusted and ready to go! That's zero downtime and minimum disruption right there.
Here's how we roll in the onboarding process:
Get to know you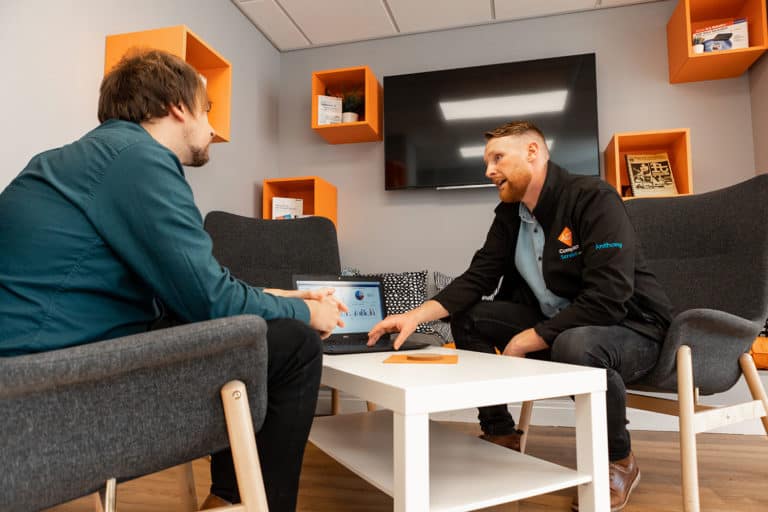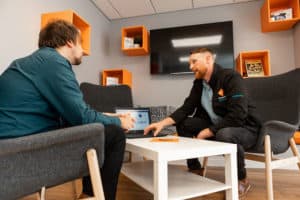 We come down to your offices to check out the environment. We find out from you what it is that's had you throwing your hands up in despair and make a decision to give us a call. We then work with you to decide which would be the best solution for you. We take a look at your phones, servers and computers, we investigate what's not working and why not and we discuss with you what you want from your IT systems to ensure an awesome streamlined way of working in the future.
As part of our initial process we also take over liaising with your current IT providers, we send them a document to fill in so we can ensure all services and IP are transferred smoothly during the switch over period. If you don't have a current IT company then we can still gather all this info from your bills and systems and include it in our documentation process (which we cover a little bit further down) That's one fewer headache for you to worry about then!
2. In-depth
We conduct a full and extremely thorough site documentation. We take a look at all aspects including things such as
• Who you pay for broadband
• Who you pay for website domains
• Who has control of your website and design
• Passwords for computers and servers
• Phones/Phone numbers
Documenting everything as the first job enables complete organisation, accessibility and control for us and you going forward.
3. Clense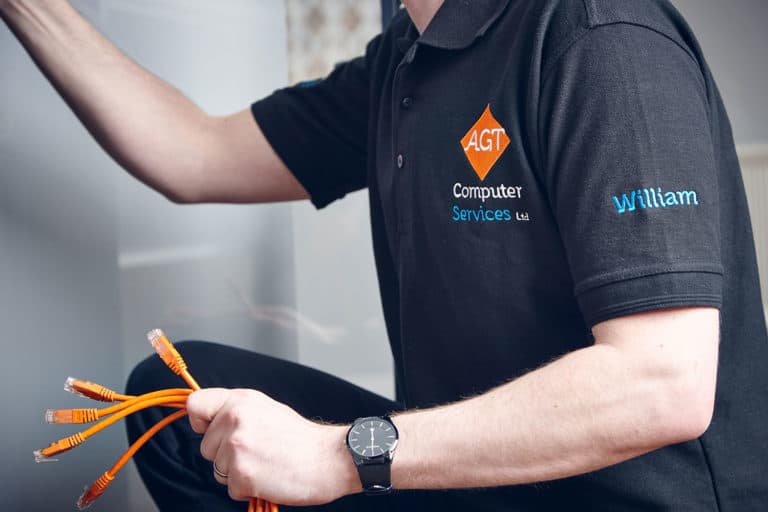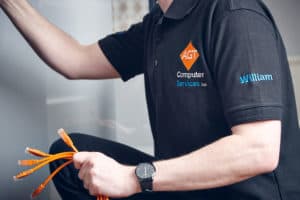 This bit for us is like a day trip to a spa, except we're cleansing your systems instead. Once we know what's going wrong, we don the proverbial rubber gloves and get down to business. We clean up all the systems, remove any unnecessary applications or temporary systems which are slowing you down and strip everything right back down to the basics.
4. Optimisation 
Time to bring things back up to speed. We take a look at your core systems and ensure
they're working at their top levels. We ensure they're both quick and reliable, after all time is money right!
5. Advise and teach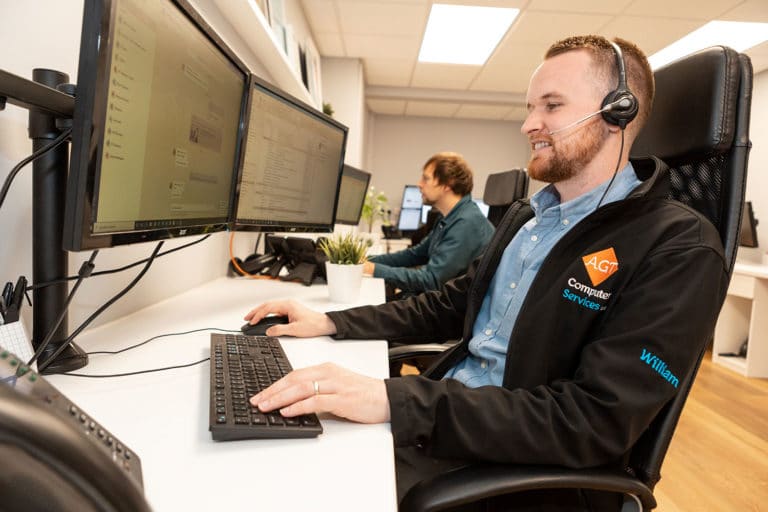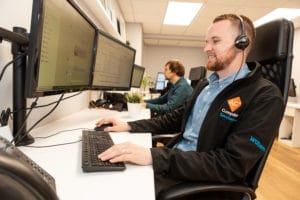 Once everything's complete, updated and switched over, we're 100% available to teach your staff everything they need to know about the systems, we're at the end of the phone to answer any questions and provide ongoing support. Educating your staff is crucial to ensure you get the best out of your new IT service, so we're able to offer training workshops on anything and everything they need to know.
So basically, a switch over to AGT is faster than a Sunday morning jog with Usain Bolt, easier than 1+1= 2 and as straightforward as A to B.