Scenario
Would like WiFi across the office with multiple access points.
Would like a Manager SSID with full access
Would like a Staff SSID with Internet Access for one hour between 12-pm.

1.
Setup Draytek 2860n with internet access – in my test environment I used a cable from my current network to act as the internet to create a small internal test network if you want to do this see below.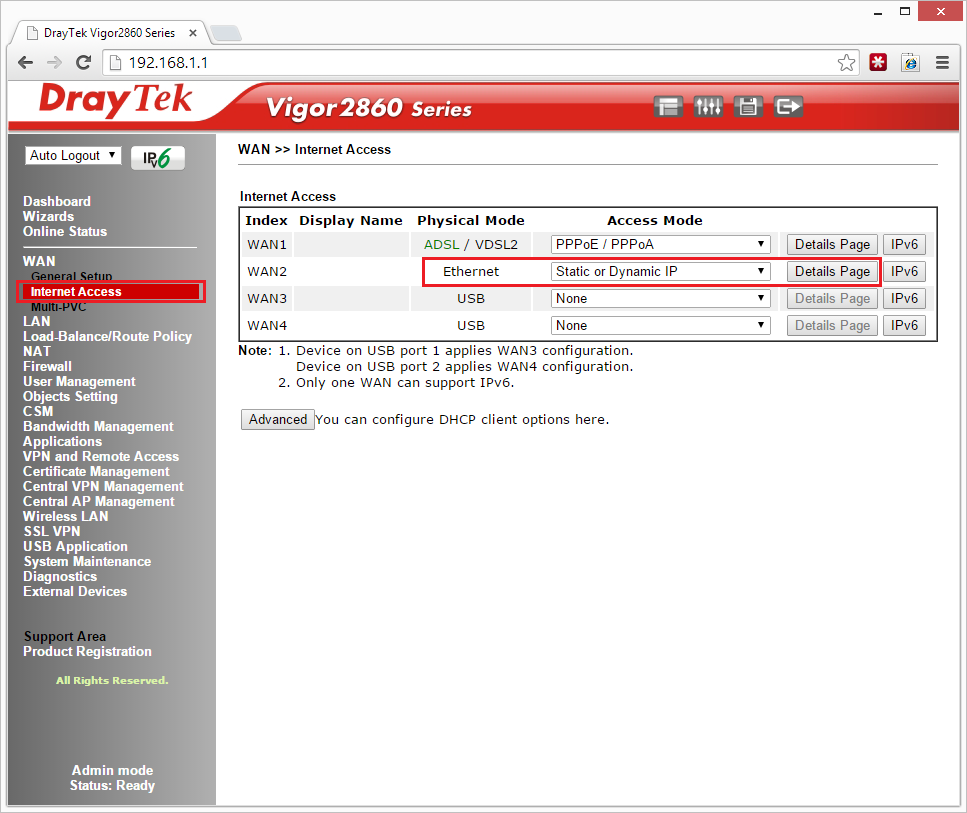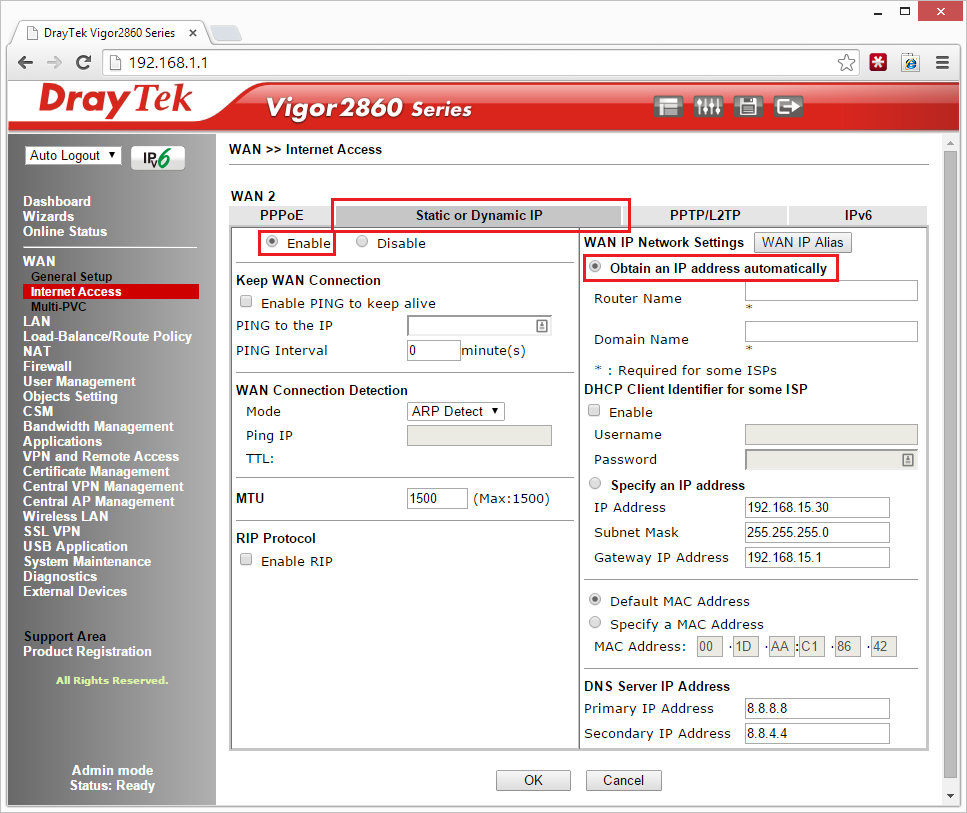 2.
Now that you have internet access we need to create some VLANS and setup your IP range.  I made the MANAGER network 192.168.1.1 with VLAN 0 and the Staff network 192.168.2.1 with VLAN 1.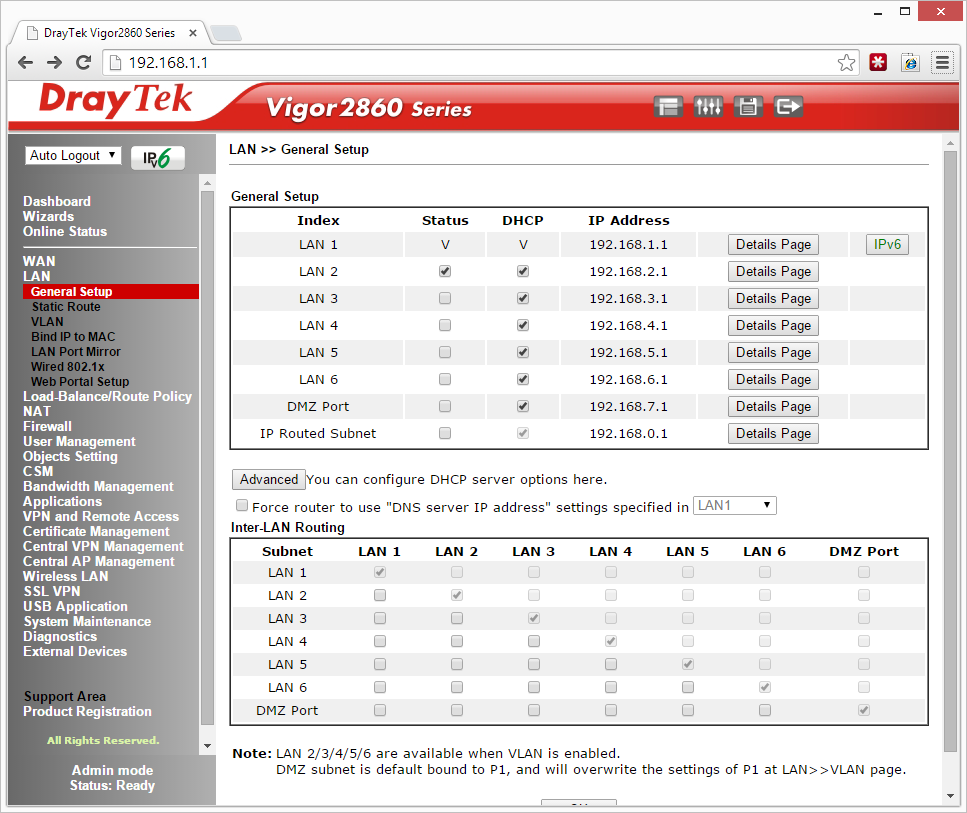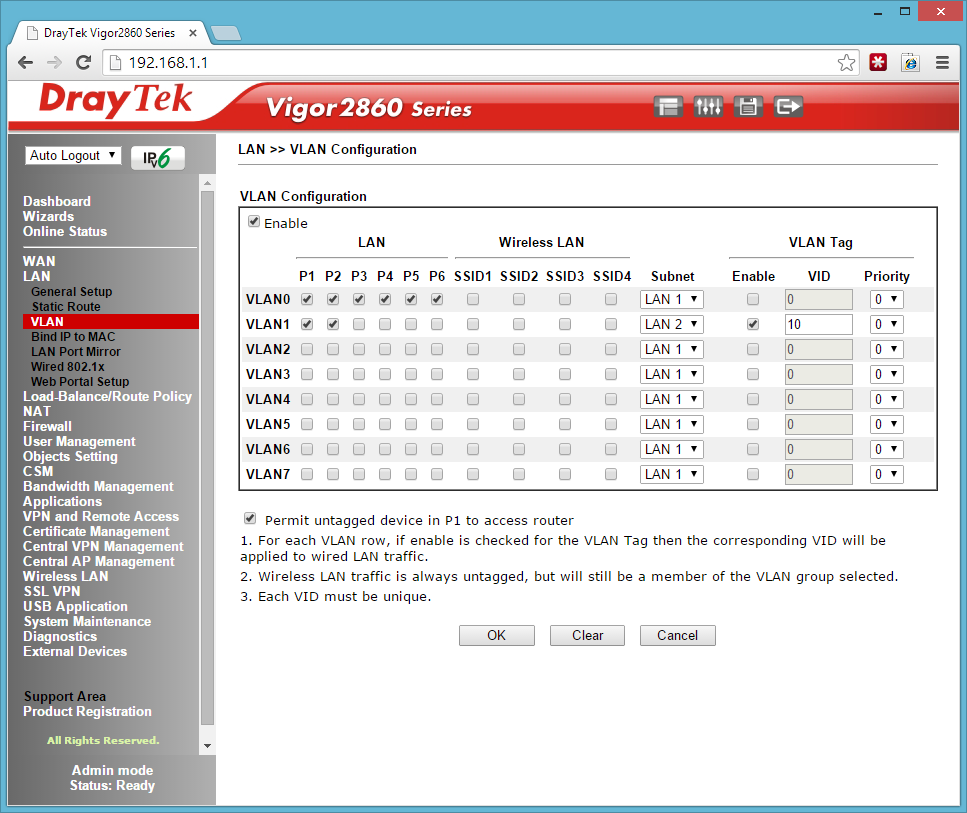 3.
Next is to setup the Access Points, Plug them in to Ports 1 and 2 like the diagram above, power them on and make sure the network cable is plugged into any of the LAN to setup the SSIDs. They should show up in the Central AP Management Status Screen. Click onto WLAN Profile once green and edit the default profile.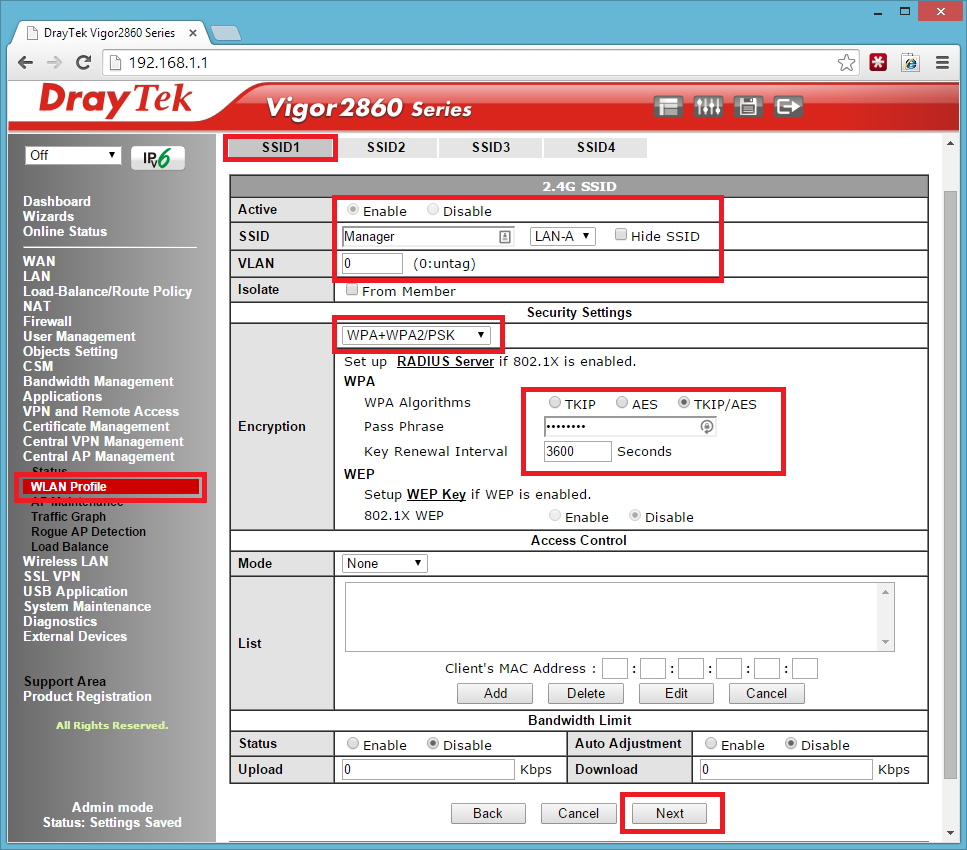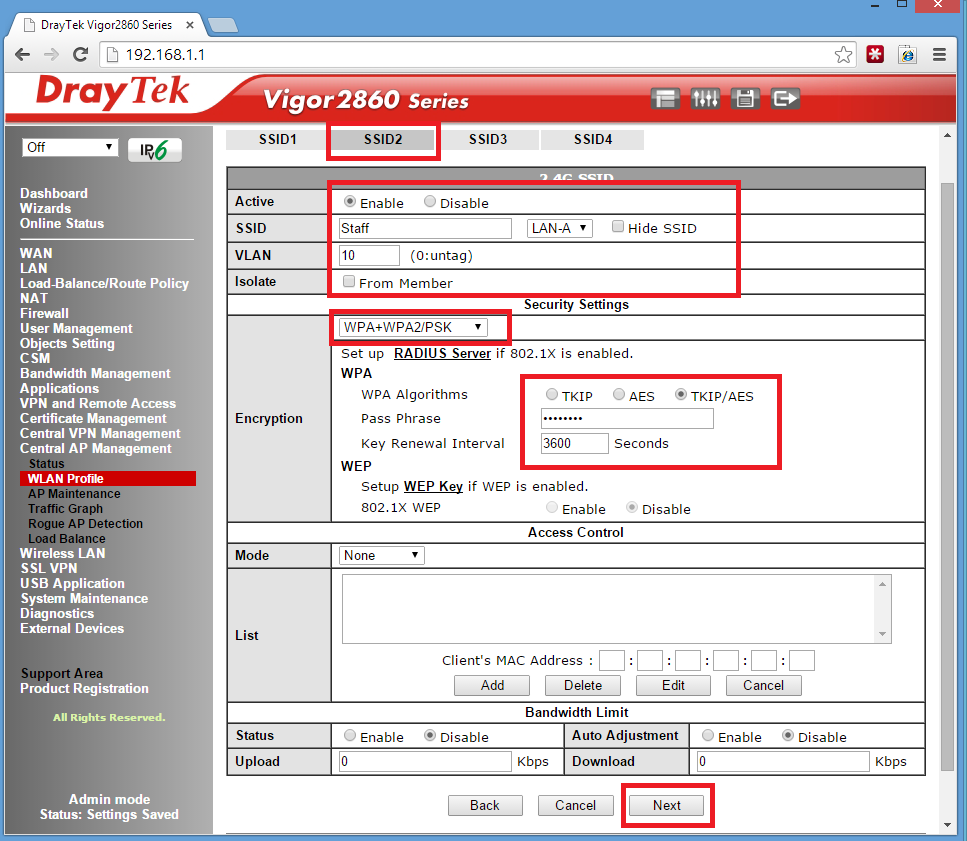 4.
Click Finish then Apply to the device – See below!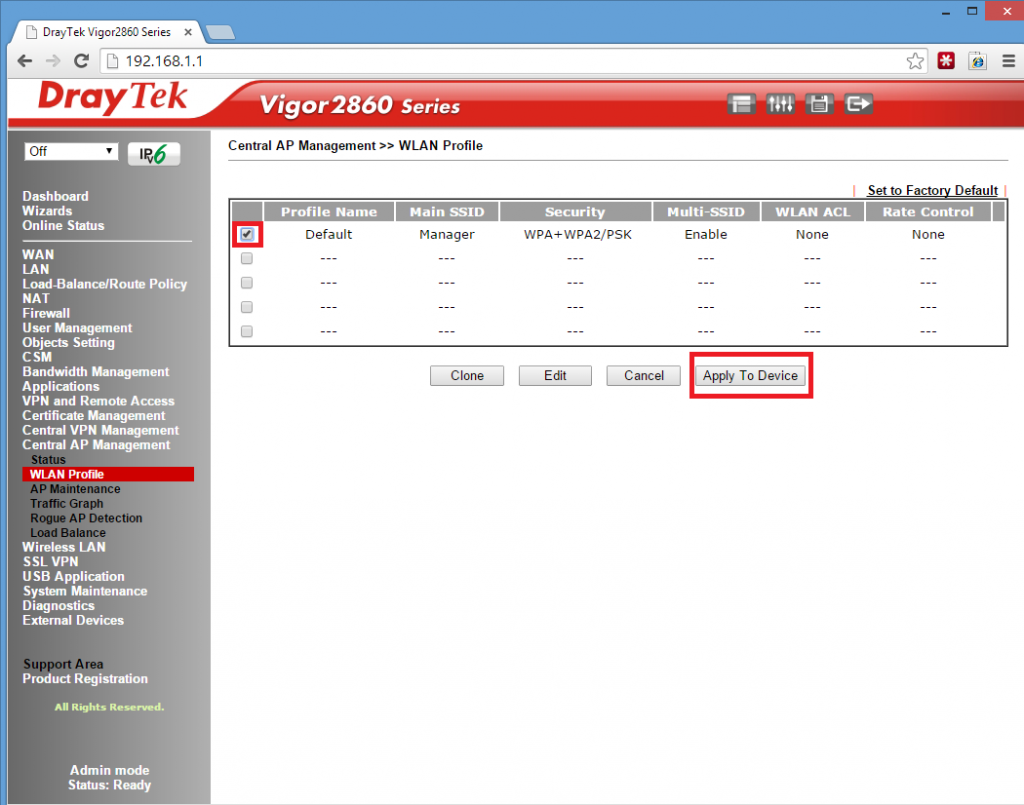 5.
Next is to the setup the schedule. Please Choose Index No.1 I've chosen to Force On the Block at 1pm for 23 Hours. Monday to Friday and Unlimited on Weekends.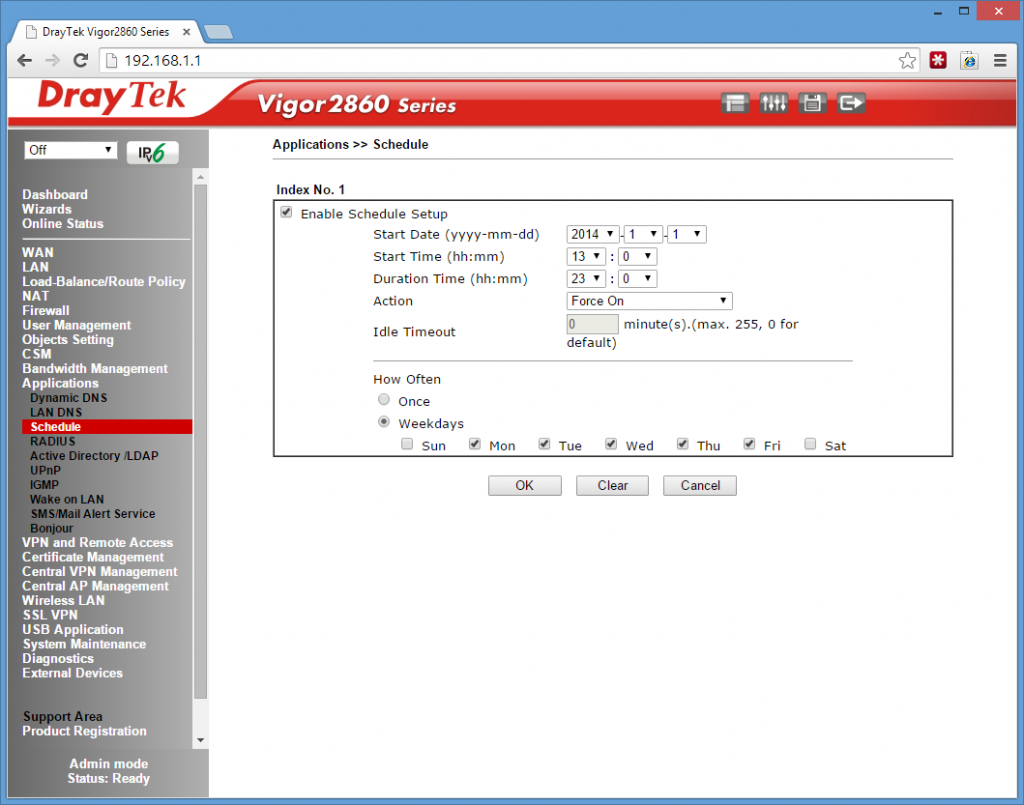 6.
Finally we need to setup the firewall to work with the schedule to block the internet on VLAN1 (staff.)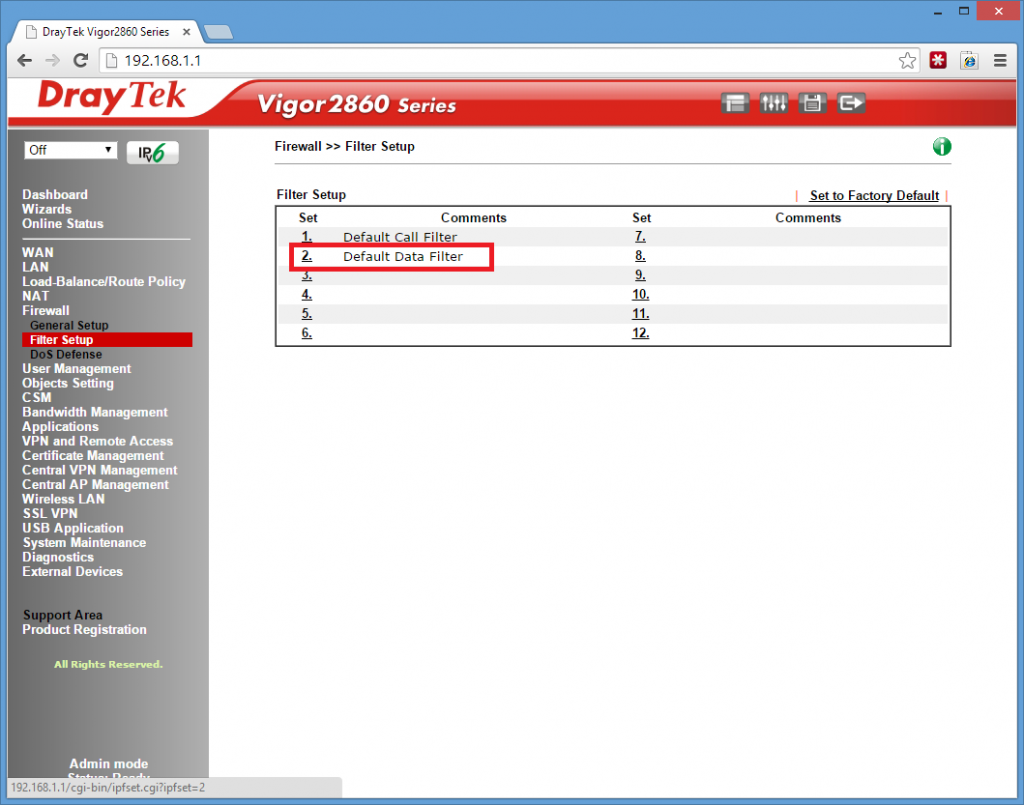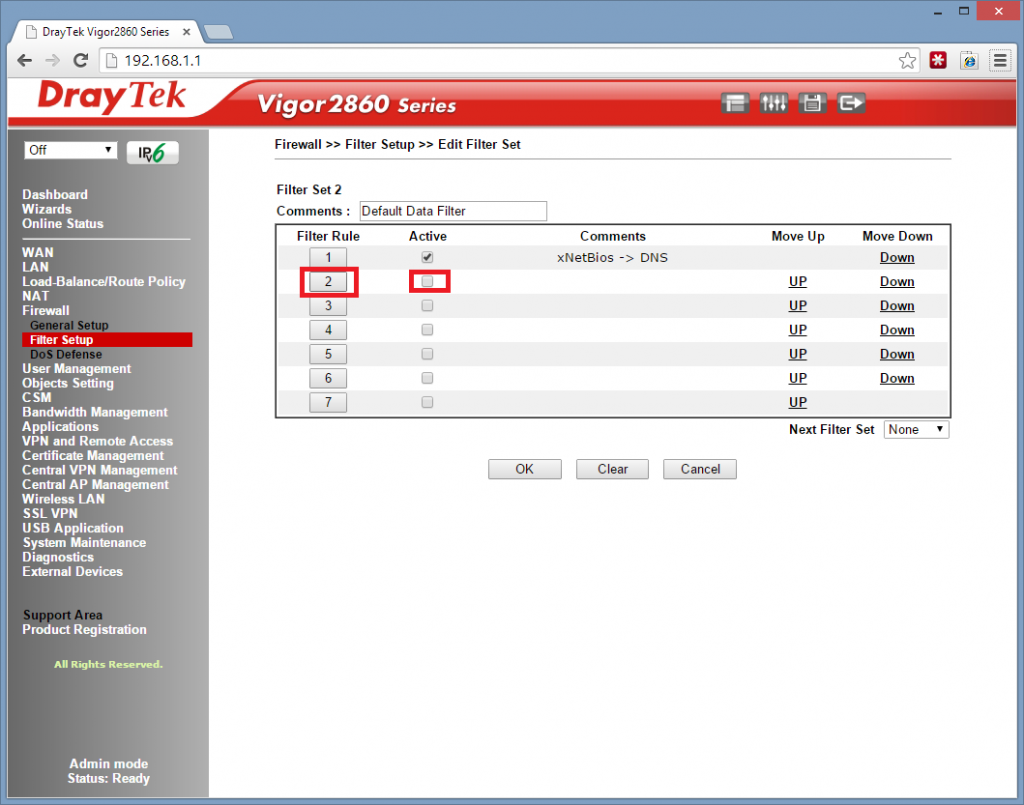 Remember VLAN1 is set on the 2.1 Range and we are going to block all LAN > WAN traffic here on the 2.1 range, if you have chosen a different range at the Start you need to make sure you choose this range here.
See Below!